Elite Balls – 10 Pack
18 February 2021

Buying for your club or school? Treat yourself to a 10-ball pack. The elite match balls provide the best experience for all players. They have greater grip, with our contrasting black to aqua so you (and the fans) can track those spin shots.
These little beauties allow greater control, have a great feel and can be adjusted for pressure & size.
They come inflated to our ideal specification, but you can of course adapt these for your games and ability level.
Colour -Aqua and black

30.5cm circumference

9.5cm diameter

Soft touch

Inflatable using standard ball needle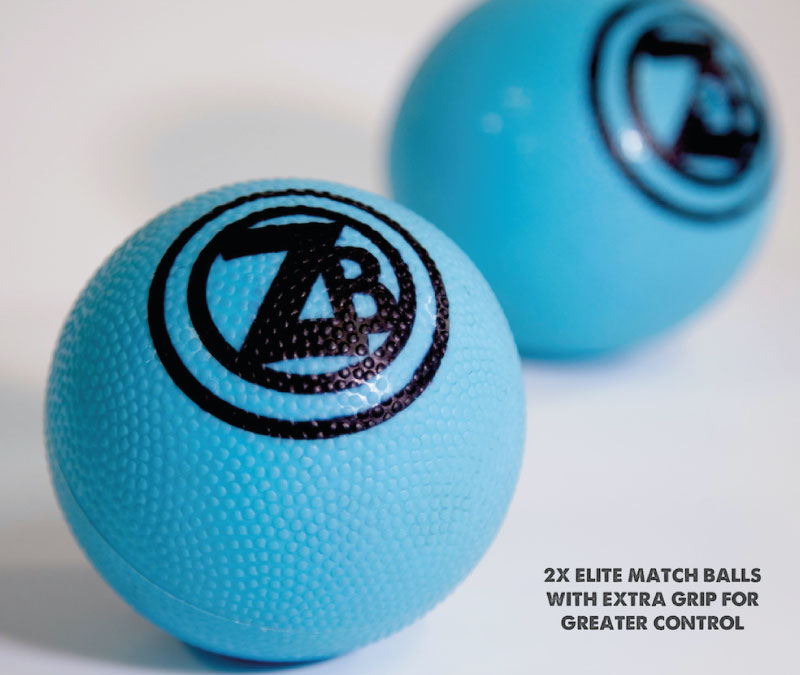 International Shipping
International shipping available on request - contact us to get a quote.